The latest evidence suggests that DNA is routinely collected across the Tibet Autonomous Region (TAR) from kindergarten children, some specifically from boys aged 5 and older, Human Rights Watch reported September 5.
The report identified mass DNA collections, without consent required, in 14 separate localities in the seven prefectures or municipalities of the TAR.
As one of the official communist documents asserts, the mass collection is necessary "for public security organs to detect various illegal cases and effectively suppress illegal and criminal elements", according to Human Rights Watch.
"The Chinese government is already subjecting Tibetans to widespread repression," said Sophie Richardson, China director at Human Rights Watch. "Now authorities are literally taking blood without consent to bolster their surveillance capabilities."
Database infrastructure
Human Rights Watch said such collection is selective in other parts of China but widespread in TAR and Xinjiang, showing the regime's intrusive police to specifically target populations in those two regions.
A previous investigation revealed that in September 2016, the Xinjiang Regional Police Bureau launched two fundraising appeals – at $8.69 million and $2.9 million – for a total of 12 DNA sequencers. , 30 polymerase chain reaction (PCR) amplifiers and 1,000 lots of genotyping kits. . The purchase suggests authorities intend to build large-scale infrastructure to profile large numbers of individuals, according to a 2017 report by Human Rights Watch.
A report by the Australian Strategic Policy Institute (ASPI) titled "Genomic Surveillance – In China's DNA Net," also stated that from late 2017, the Department of Public Security expanded the net across China, targeting millions of men and preschoolers. -age boys.
This massive DNA data collection program, with the aim of establishing comprehensive social control, "violates Chinese national law and global human rights standards", according to the report.
It has also been said that many biotech companies are assisting Chinese police in creating this database and may find themselves complicit in these breaches. "These include multinational companies such as the American company Thermo Fisher Scientific and large Chinese companies such as AGCU Scientific and Microread Genetics.
"All of these companies have an ethical responsibility to ensure that their products and processes do not violate the fundamental human rights and civil liberties of Chinese citizens," according to the ASPI report.
Base monitoring
Human Rights Watch reported that DNA collection from villages is part of China's policing campaign in the region, emphasizing the "big three" in an effort to "strengthen the system of grassroots social governance". .
The big three – inspection, investigation and mediation – require police to visit every home, ask residents about their opinions, conduct an investigation and mediate disputes.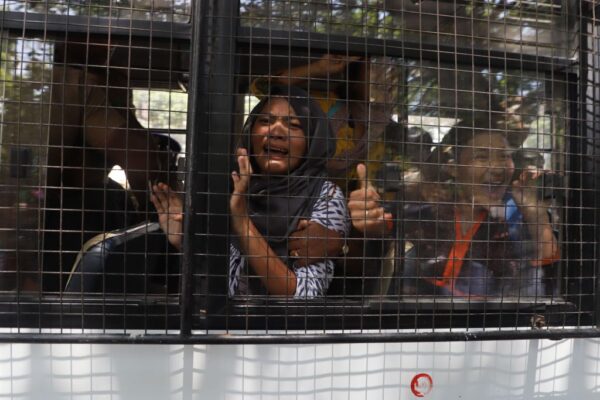 Since at least 2018, Chinese authorities have prohibited anyone except regime and Chinese Communist Party officials from carrying out informal dispute mediation, an important civil function in Tibet that lamas, elders of the village or other locally respected figures had usually served before, Human Rights Watch said.
Children's Privacy
Human Rights Watch said DNA collection from children was done without their informed, meaningful, and free consent or that of their caregivers, and extracted in educational settings where they could not opt ​​out or refuse to provide their personal health data.
"The use of this data – the detection of crimes – does not appear to constitute a legitimate and proportionate purpose serving the best interests of the child," Human Rights Watch said.
Several reports indicate that children as young as five years old have been included in some of the DNA collections. Photographs in a report from Qingzheng Township in Golok in April 2021 show that DNA was taken by police from boys in the first grade of primary school.
Human Rights Watch has warned, "The collection, processing, and use of genetic information poses heightened risks to children's privacy. DNA contains highly sensitive information that would uniquely and permanently identify a child, their family members, and inherited medical conditions that can lead to major disabilities and health problems.
According to the United Nations Convention on the Rights of the Child, the use and exposure of this data "may have adverse consequences for children, which may continue to affect them at later stages in their lives".