We use affiliate links. If you purchase something through the links on this page, we may earn a commission at no cost to you. Learn more.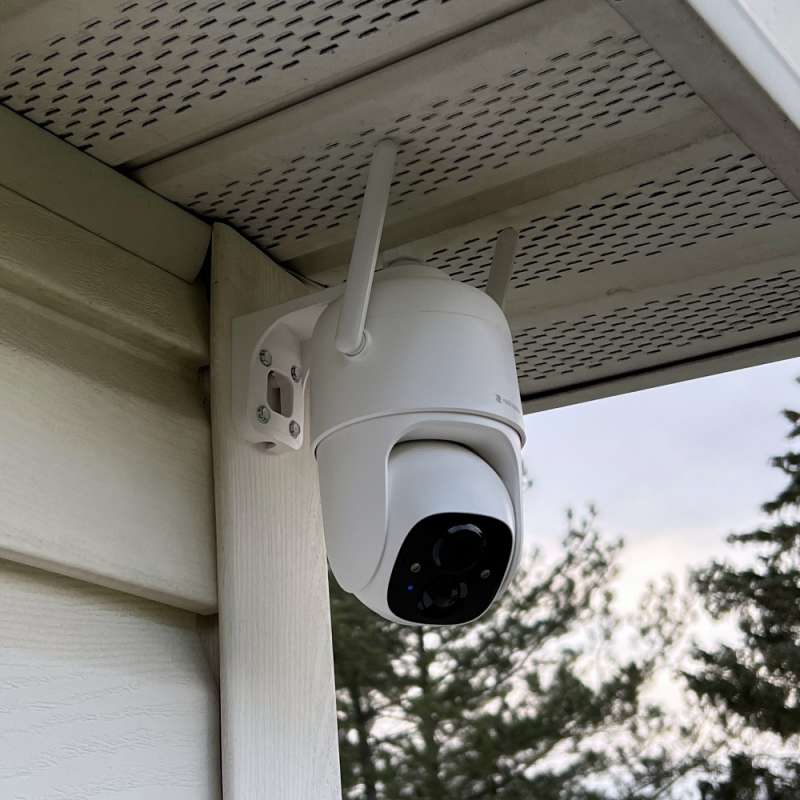 REVIEW – Today more than ever, security is a big issue. One way to ensure that you and your property are protected is to use security cameras. The security camera I was using died after 2 years of good service. So I needed a replacement. I don't necessarily live in a bad neighborhood, but I live on the corner of a fairly busy street. And I get a lot of foot traffic at all hours. This time around, I wanted a camera that could cover a larger area. I chose to review the Rockspace 360º WiFi Security Camera. This camera has several features that make it attractive. Let's look at this.
What is that?
The Rockspace 360º WiFi Security Camera is a 1080P wireless security camera with pan and tilt coverage. It has 355º pan and 90º tilt to help eliminate blind spots. It also supports color night vision, 1080P resolution, smart motion detection and push notifications.
What's in the box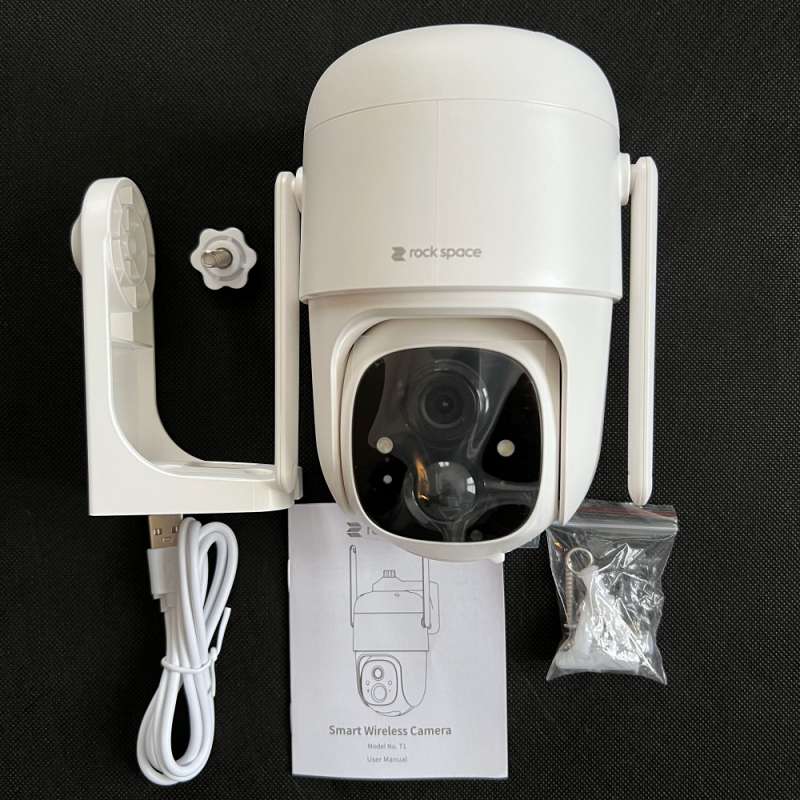 1 Rockspace 360º WiFi Security Camera

1 x camera stand

1x micro USB cable

1 x reset needle

4 screws

1 x mounting hole template

1x User Guide
Hardware specifications
Field of view: Horizontal: 96º Vertical: 56º Diagonal: 128º
Image resolution: Max. 1920×1080
Video bitrate: Adaptive
Media storage: Micro SD card (up to 128 GB)
Turn angle: Horizontal: 355º Vertical: 90º
Battery capacity: 9000mAh
Adapter required: 5V/1.5A
Size (without stand): 120.2 × 101.1 × 158.3 (mm)
Design and features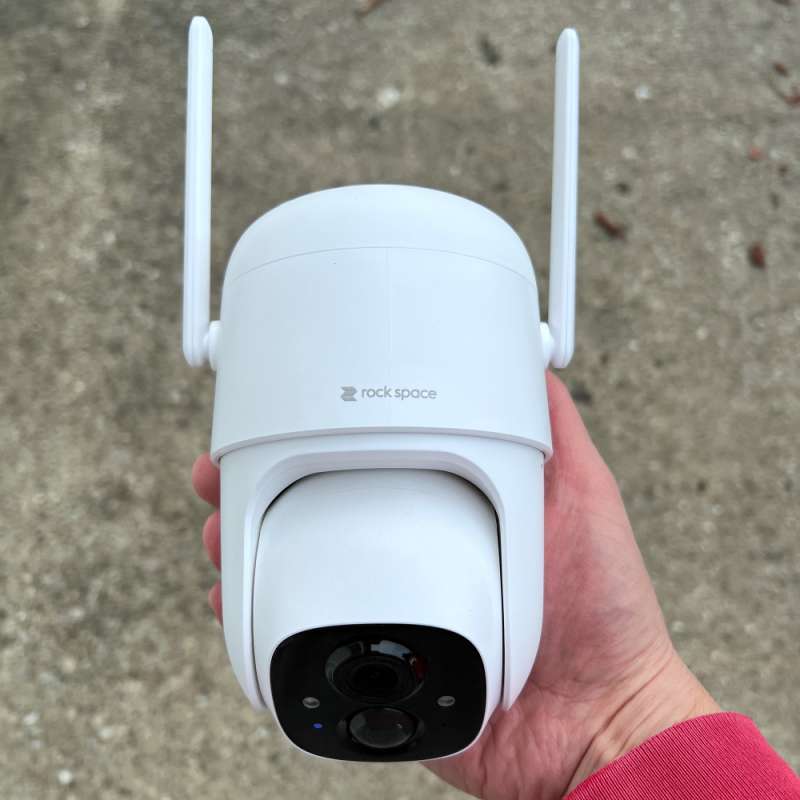 The Rockspace 360º WiFi Security Camera was well packaged and was larger than I expected. Design-wise, it looks like a typical pan-and-tilt camera. The camera is mounted on a rotating base. The base has two 4dBi WiFi enhanced antennas that support 2.4GHz WiFi. This is also where you will find the 9000 mAh rechargeable battery.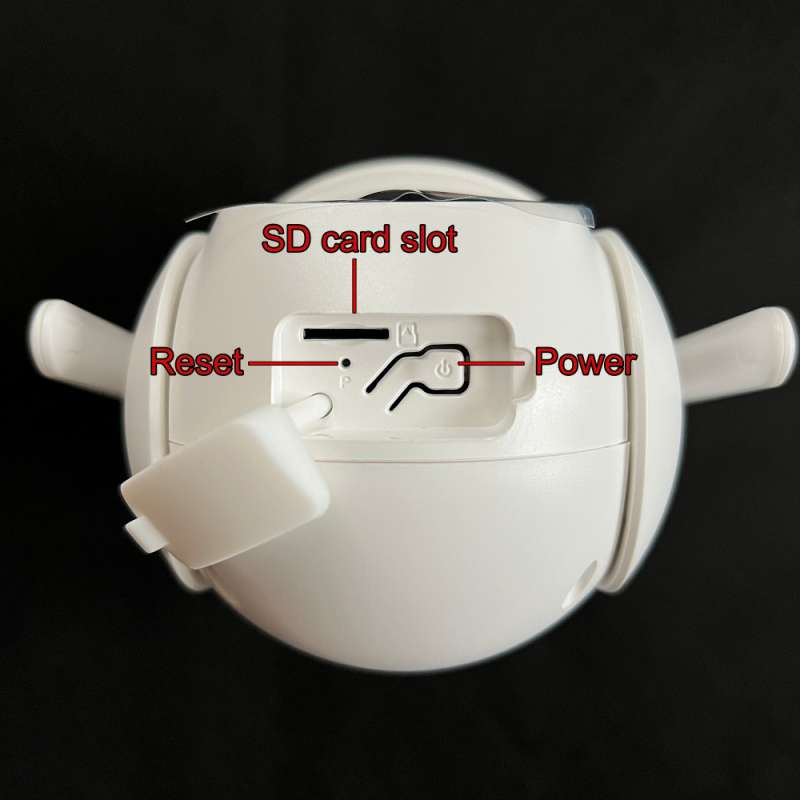 The power button, micro SD card slot and reboot hole are located on the top of the camera.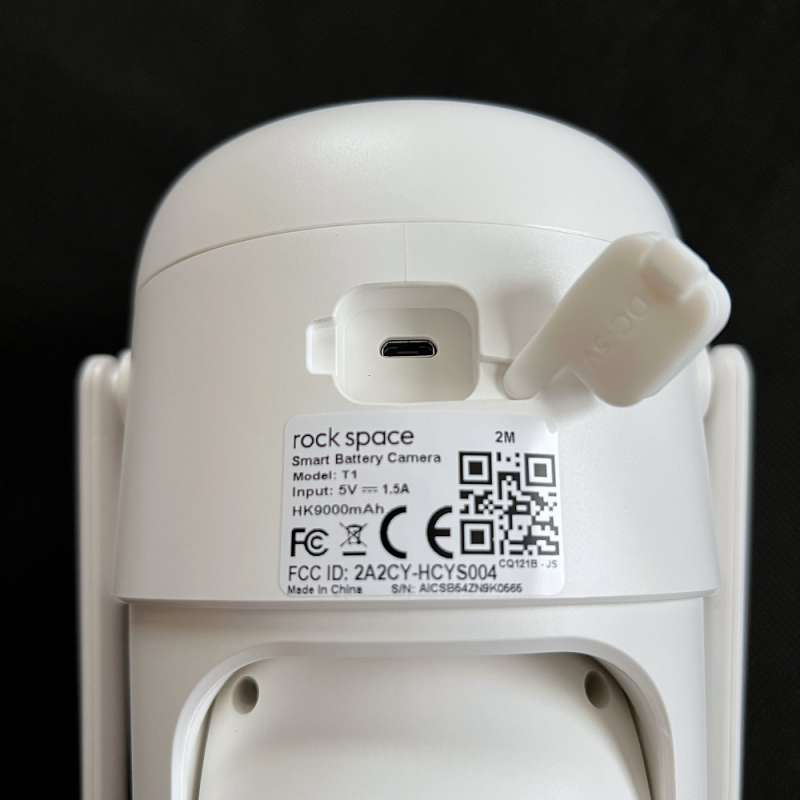 The micro USB charging port is located on the back of the base. All ports are protected by waterproof silicone covers.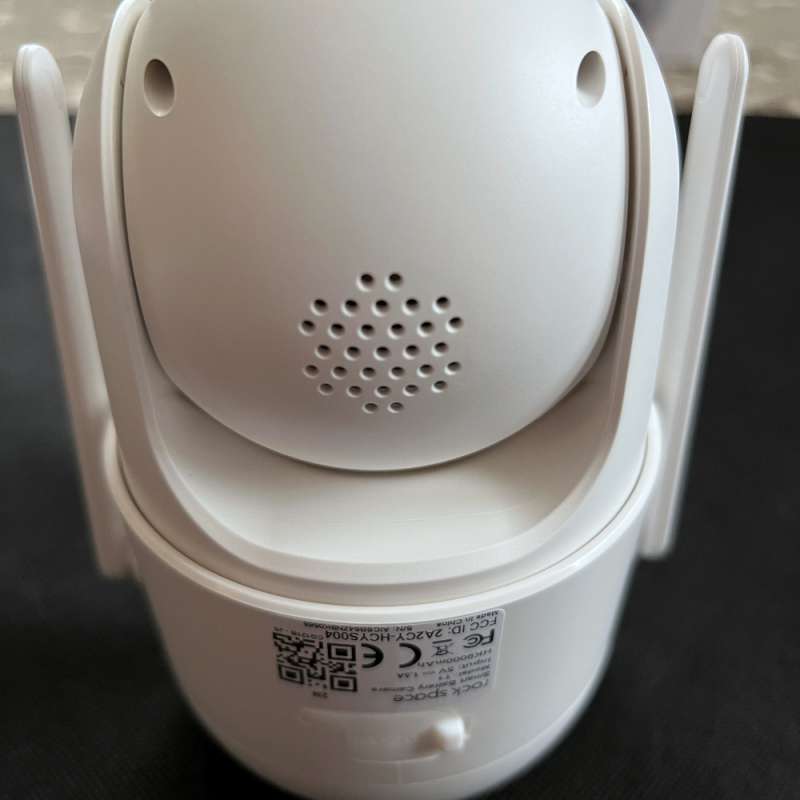 There is a speaker located on the back of the Rockspace 360º WiFi Security Camera.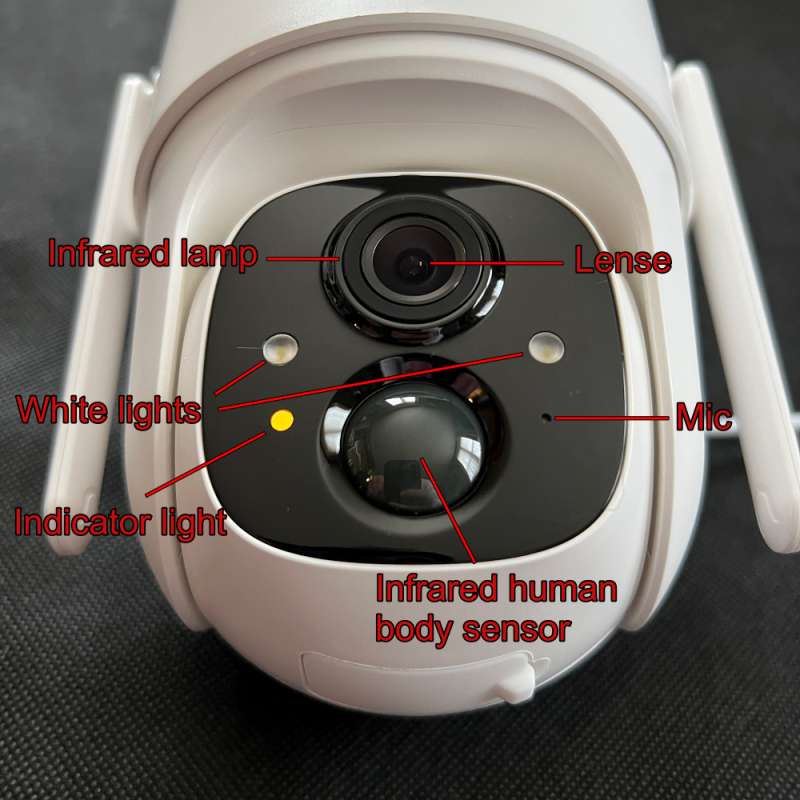 The lens, microphone, human body infrared sensor, infrared lamp, 2 white lights and indicator light are located on the front of the camera.
Before installing the camera, the battery must be fully charged. Charging is done using the included micro USB charging cable. Fully charging the battery takes 6-9 hours. According to Rockspace, the battery should last up to 6 months. The battery can also be charged using a 5W solar panel which you can buy separately.
Setup and setup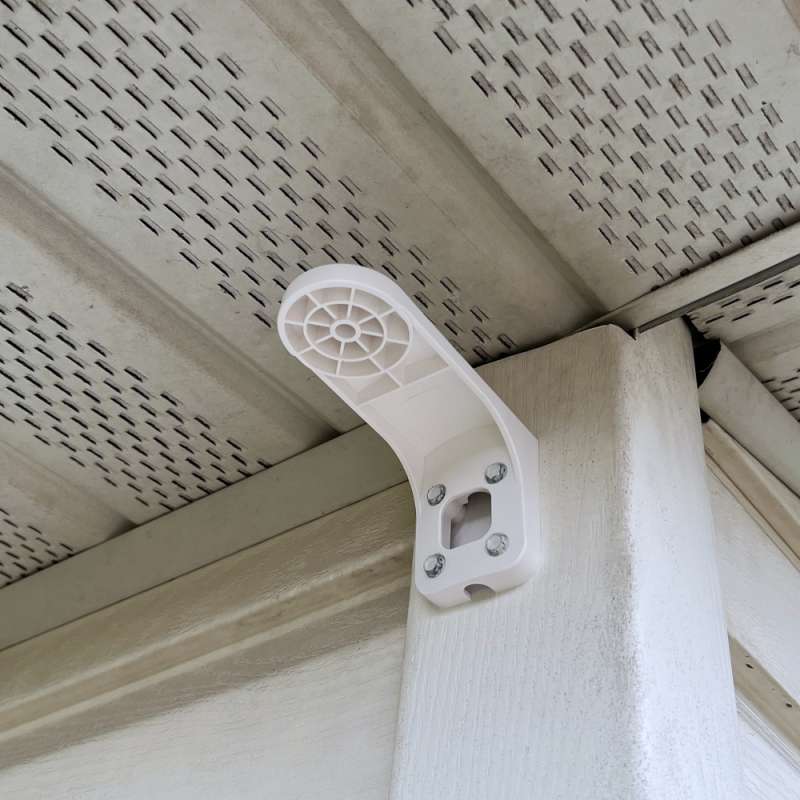 Installing and configuring the Rockspace 360º WiFi Security Camera is simple. I mounted the camera in the front corner of my house. The positioning allowed me to use the pan and tilt function to see my front and side courses. Installing the camera was very easy thanks to the included L-bracket. And took me about 10 minutes. The camera connects to the L-bracket using a large thumbscrew. This makes it easier to detach the camera when I need to remove it to charge the battery.
You will need to download the Rockhome app from the App Store or Google Play to set up the camera. After turning on the camera, follow the instructions to set up and add the camera to your network. Setup for me was pretty easy. However, while setting up the network, the app timed out 3 or 4 times before connecting. The same thing happened when updating the firmware. But once updated, the rest of the setup went smoothly.
During the setup process, you can also add a micro SD card. This will allow you to record and save videos even if there is no internet connection. You can use any card size up to 128 GB.
Rock home app
The Rockhome app is the control center of the camera. From the app, you can view a live feed or access camera functions and settings. I found the interface clean and easy to navigate.
Below are some screenshots of the Rockhome app.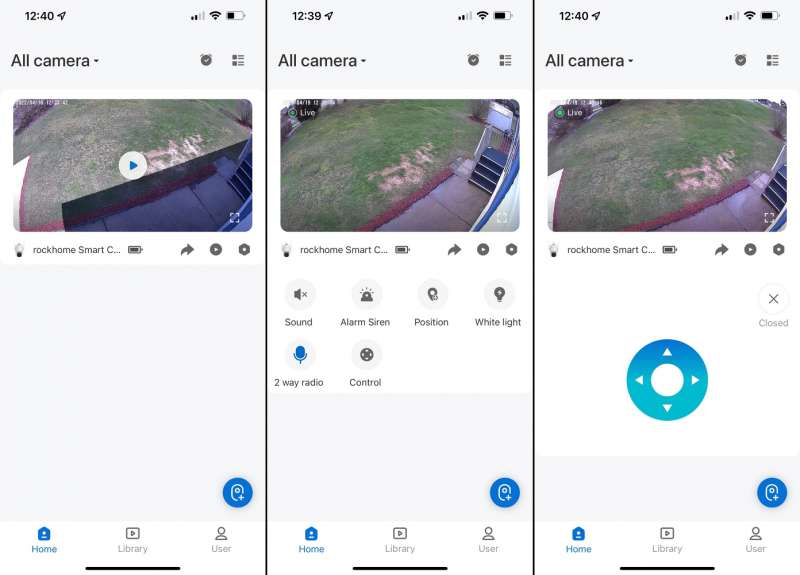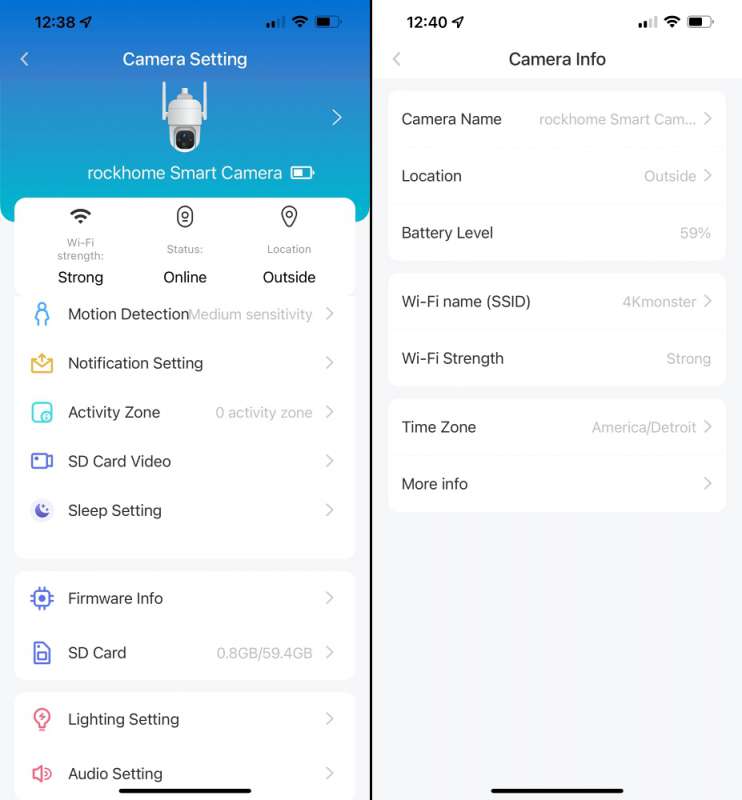 I like that I can use the app to control the pan and tilt of the Rockspace 360º WiFi Security Camera. I found the controls very responsive. Below is a video of this feature in action.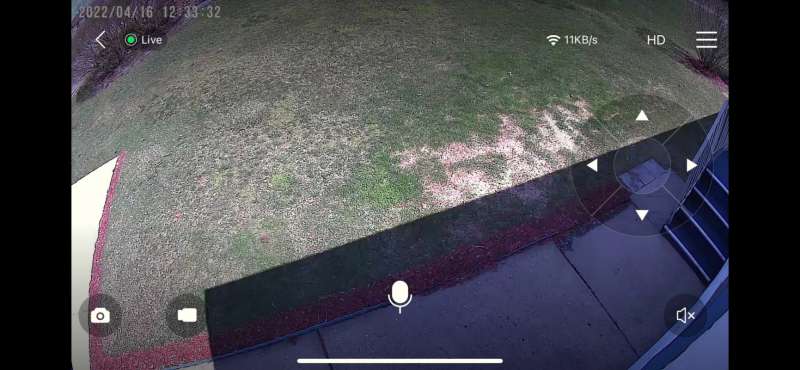 I also like that the app lets me record videos or take screenshots from the live stream or SD card and save them to my phone.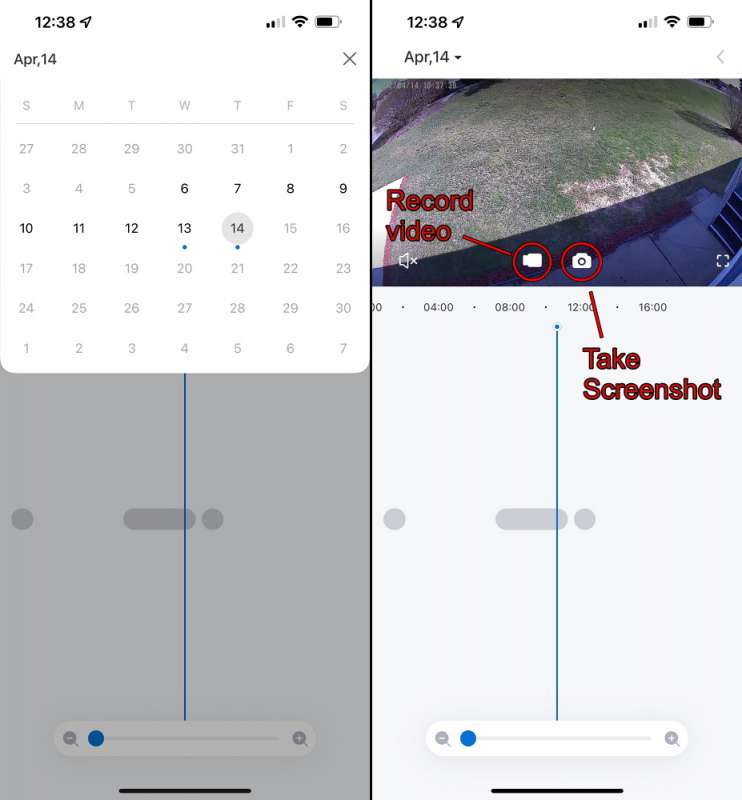 For added security, you can choose to have a siren and flashing lights when motion is detected.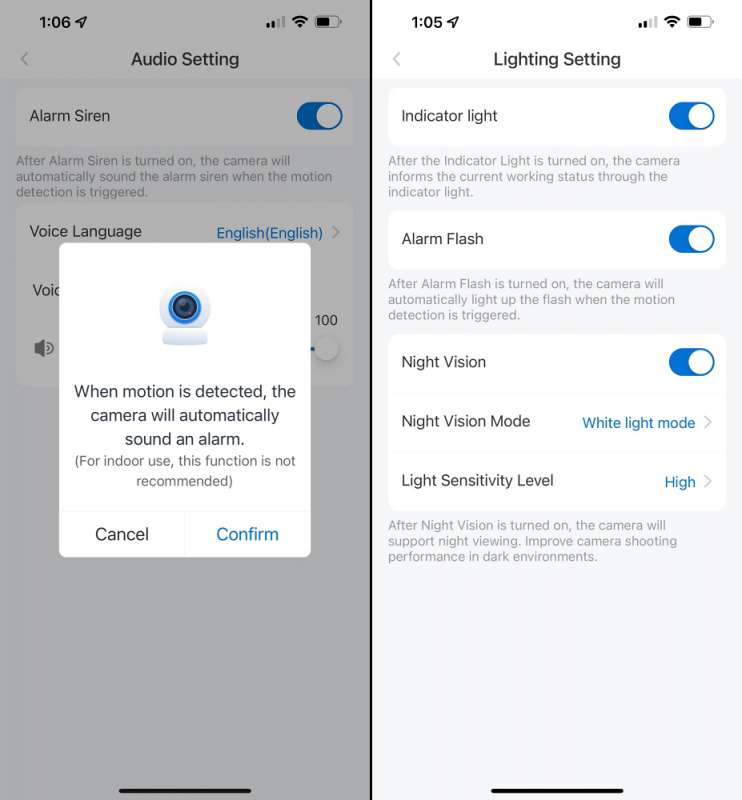 The Rockspace 360º WiFi Security Camera comes with a 30-day free trial of the Rockhome Awareness Plus service, which includes cloud recording and access to advanced features. Advanced features are smart notifications and activity zone.
Smart notifications give you a more detailed push notification. It will tell you if the activity is a person, a pet or a vehicle. As you can see from the screenshots, he accurately identified the movement as a pet or a person.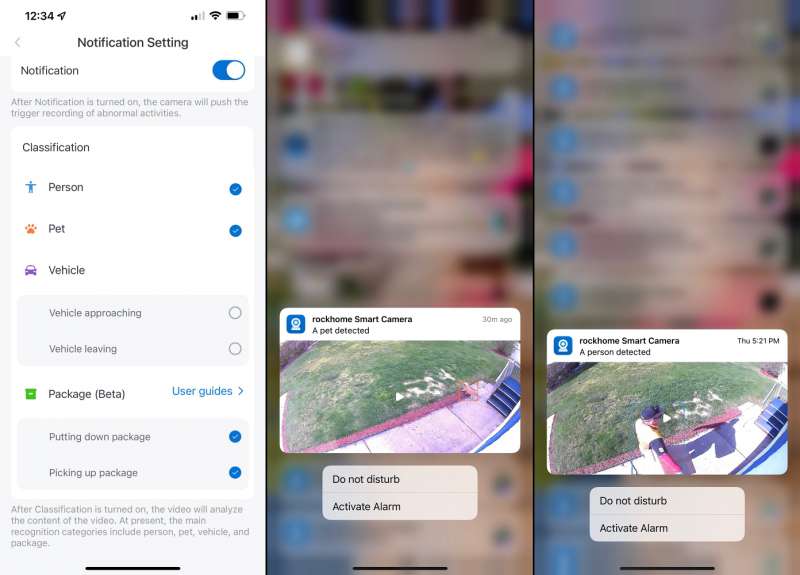 Activity zone allows you to select a specific area, so you only receive notifications if there is activity in that area. The camera will still record all video but only push abnormal activity in the specified area.

After the 30-day trial period is over, you can choose to subscribe to one of three plans, Basic, Plus, and Pro. Below are the details and pricing for each plan.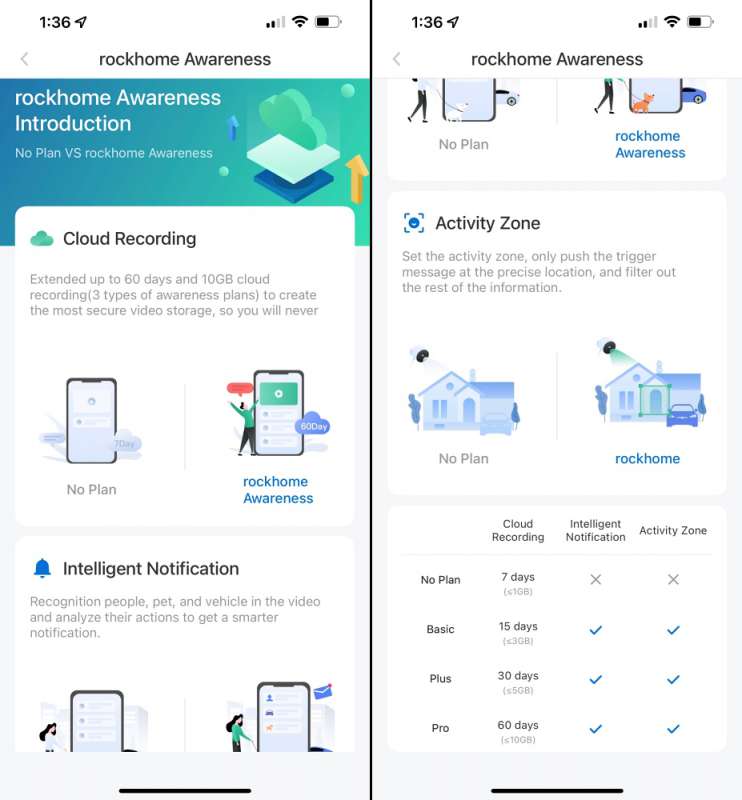 Performance
Overall, my experience with the Rockspace 360º WiFi Security Camera has been positive. The pan and tilt function works very well, allowing me to view a larger area than a fixed camera. And the image quality is exceptional, even at night.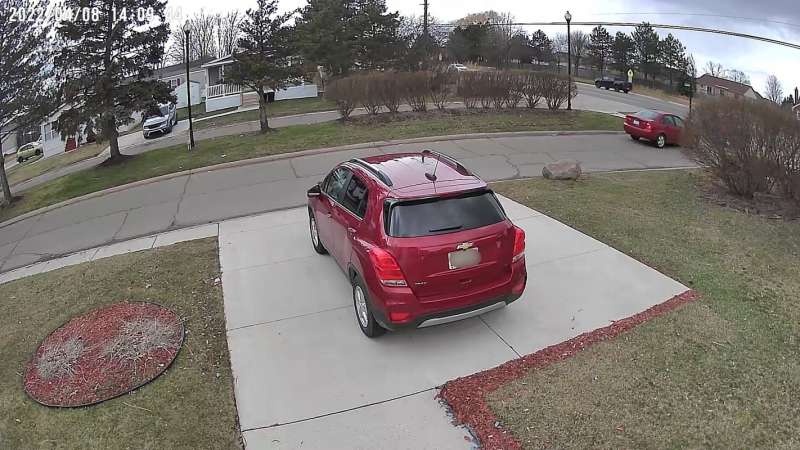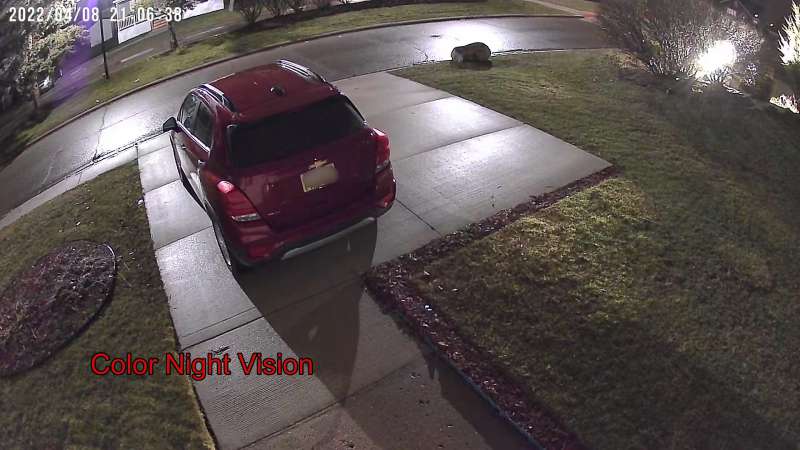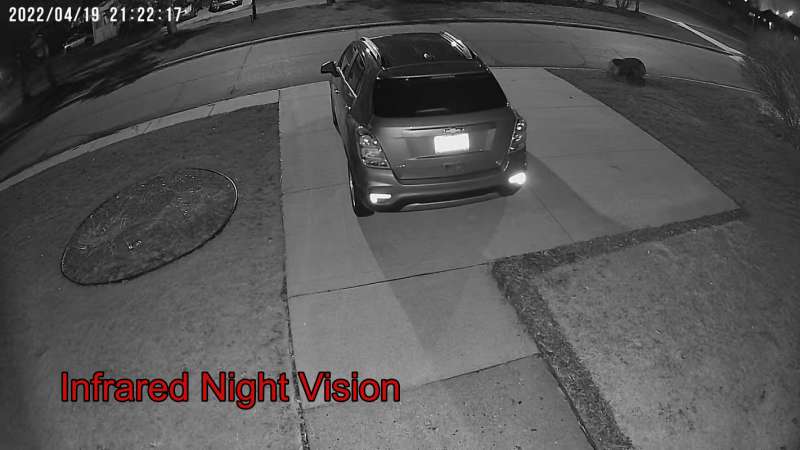 The camera also has a 128º viewing angle which gives me a good all round view of my yard.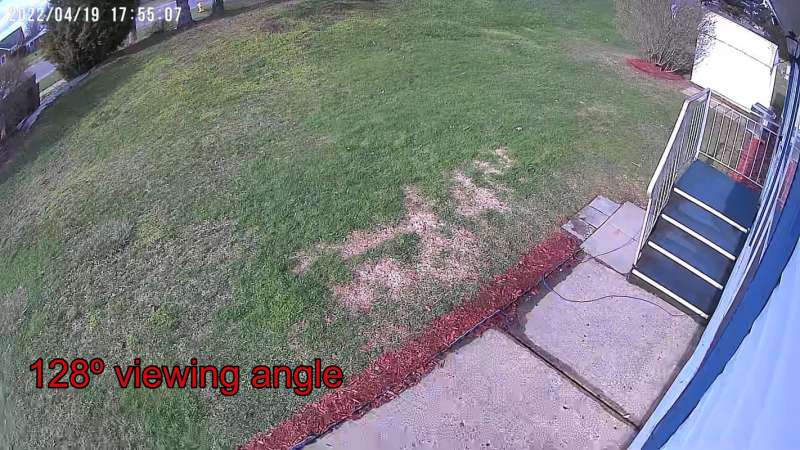 Motion detection works great once you select sensitivity settings. The push notifications worked well, allowing me to instantly view video alerts from the app.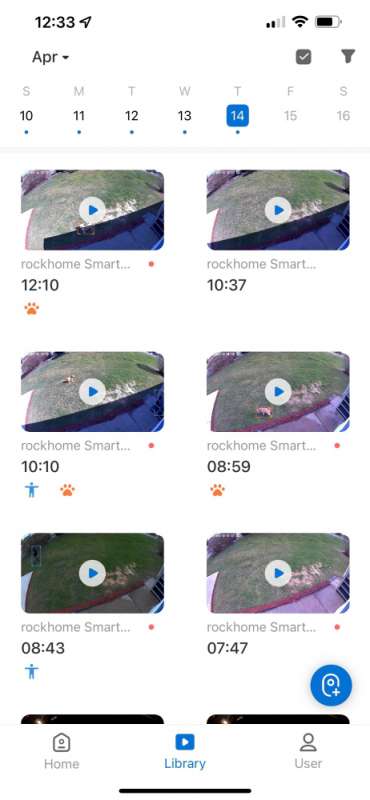 One feature I had trouble with was two-way audio. The audio was choppy and inconsistent at best. So if this feature is important to you, I would give this camera a hard pass.
What I like
Easy setup

Wireless

Great image quality

Color night vision

Pan and tilt function

The app is easy to navigate and the controls are very responsive.

Possibility of adding a solar panel to recharge the battery
What I would change
Final Thoughts
I wasn't sure what to expect from the Rockspace 360º Wire-Free Security Camera. But after using it for a few weeks, I can say that I'm quite impressed. The camera is well built, has good image quality and I really like its pan and tilt capabilities. Couple that with easy installation and an affordable price. And the Rockspace Wire-Free Security Camera gets my stamp of approval.
Price: $99.99
Or buy: Amazon
Source: The sample for this review was provided by Rockspace.