Resources are available for anyone having difficulty dealing with Club Q shootouts or just wanting to talk to someone.
• Colorado Crisis Services operates a 24/7 hotline for behavioral health assistance at 844-493-8255, or text "TALK" to 38255.
A crisis counselor or trained professional will assess the risks and determine if a mobile response is necessary.
• Cedar Springs Hospital719-633-4114, 2135 Southgate Road, 24/7 referrals and assessments by phone or online for people of all ages with psychiatric disorders, substance abuse or co-occurring conditions.
• Diversus Health719-635-7000, 115 S. Parkside Drive, 24/7 walk-in crisis center for all ages, regardless of ability to pay, for crisis services and counseling, as well as round-the-clock care for mental well-being.
• Peak View Behavioral Health Assessment Team719-355-1028, 7353 Sisters Grove, free 24/7 assessments for any age seeking mental health and/or addictions help and support.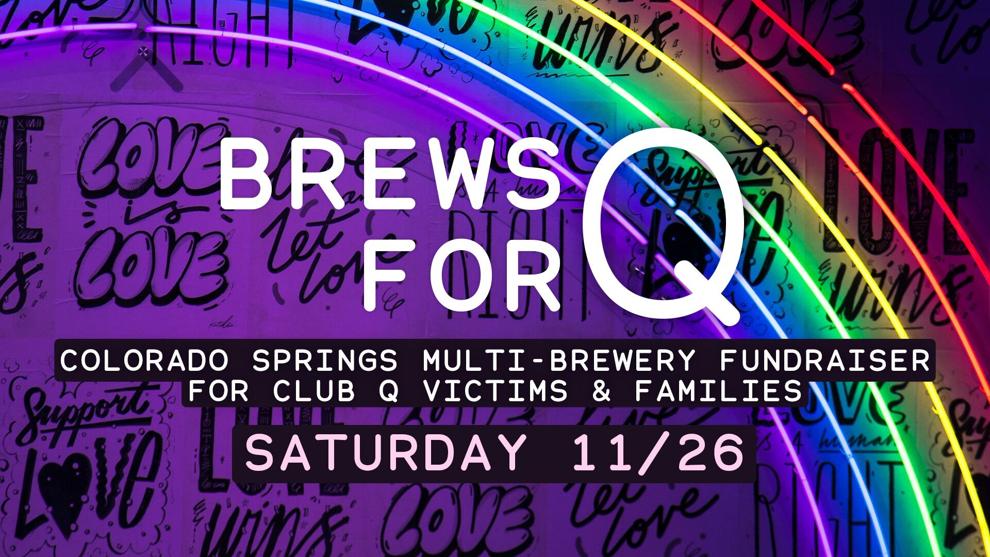 • Pikes Peak United Way 2-1-1 has people available to help callers find the resources they need to deal with shootings now and later.
• Upside Down Youth Services provides support and resources for LGBTQ+ youth and coordinates vigils for people to come together. Discord Server open to participants. insideoutys.org
• "988" suicide prevention is the national three-digit number connecting directly to the 988 Suicide and Crisis Lifeline, a national network of 200 crisis centres. For people in crisis or those who have a friend or family member in crisis.
• Safe 2 Tell Colorado: The place to report anonymously if someone is in trouble, if there are threats, if there is something to report to protect yourself or others. The mission: when you see something, say something. safe2tell.org
• Greater Resilience Information Toolkit trains community volunteers "to promote wellness and resilience among fellow community members" and is available in times of crisis like Club Q shootouts to help a community move forward. At UCCS Lyda Hill Institute for Human Resilience, 4863 N. Nevada Ave. 719-255-4253. resilience.uccs.edu
PREVIOUS
• A display of community resources scheduled from 8 a.m. to 7 p.m. Wednesday, Nov. 23 at UCCS Kevin W. O'Neill Cybersecurity & Research Center, 3650 N. Nevada Ave.
The Expo will provide mental health resources, spiritual support, emotional support animals, child care, emergency financial resources, LGBTQ+ support, meals, and other services.
Security for all attendees will be provided by Colorado Springs uniformed police officers. The event is designed to be an inclusive and safe space for all members of our community to come together, grieve and gain emotional support.